Enda Uza Mitumba you are worthless in the Industry.Ringtone tells Bahati
Since Bahati did collabo with boondocks gang there has been a guy somewhere who wasn't pleased at all with the gospel secular collabo.
The Fake Baller Musician Ringtone has been all over Bahati saying that he is not pure and should quit gospel.
"You are not a part of us,you are just a shame and you should go out there and sell mtumba other than calling yourself a gospel singer" Ringtone said during a popular Radio interview.
Bahati has been silent through the matter i guess enjoying the fame that is being accompanied by the severe criticism from various gospel artists for collaborating with Boondocks gang in their hit song Taniua.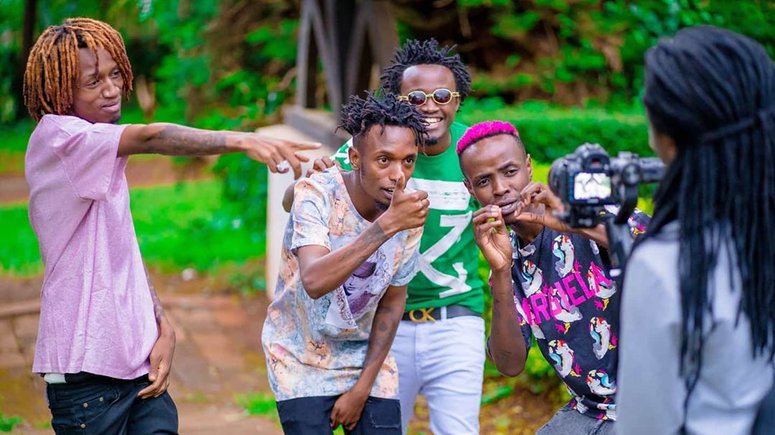 Netizens have no problem with the song since it is decent and doesn't involve twerking and nudity as compared to other songs by the Boondocks gang.
What do you think let us know guys in the comment section below….