National Day of Prayer: Uhuru and leaders observe one meter distance to prevent the Spread of Covid-19
His Excellency Uhuru Kenyatta together together with both political and religious leaders are today leading the nation in National Prayers.
The prayer is to seek divine interventions to aid the country in combating the deadly corona virus that has killed 13000 people globally.
There were strict measures in place that ensured no close contact with leaders and also invited guests in the ceremony.
There was a team of health professionals who screened everyone who was invited to the prayers before being allowed in.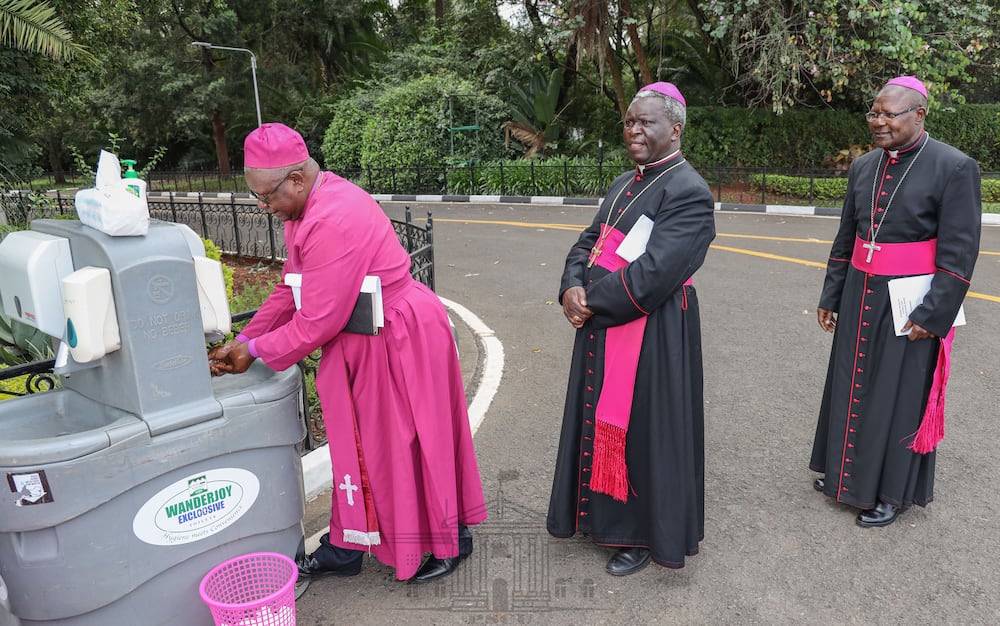 Church leaders washing their hands before with running water and soap before accessing the main dais used for the prayers.
May God remember our Nation.